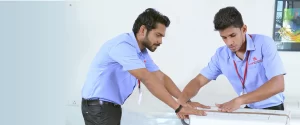 We at Royal Internationalunderstand your concern and worries occurring just at the thought of shifting your house . We even understand the sentiments attached to your personal belongings. Our professionally trained relocation consultant meet you and discuss all about your move, assess the volume of the shipment to be moved, evaluate your packing requirements and explain our methods to protect your belongings, as well as provide all relevant information for the move.
Our Team is well trained in packing your valuable personal belongings. We after sorting, pack all the items in your house from the most precious things to the valuable furniture's very carefully and systematically. We are open to all suggestions the customer requests and we are highly flexible to understand this and execute the same to the customers satisfaction. Once the packing is done, we load it in to a suitable containerized vehicle which is adhering to all rules and regulation so that it protects your valued belongings whether it is short or long distance haulage. Our team will also unload, unpack and arrange the entire material in the destination be it in any part of the world.. We ensure that your goods reach the destination with utmost care and safety.
We understand the emotions attached to your personal items and would handle all your goods and deliver it to the destination with care .For an International move we help the customer in all sort of documentation required and use the services of a professional clearing agent and destination service associate.This will lead to a tension free move and customer is least disturbed once the goods are handed over to our safe hands. For an inbound move we help the expats to understand general laws and culture of this nation by providing an orientation on these subjects.
As we are an organization of a nationwide presence our reach to even remotest of destination does not give the customer any tension for acquiring services to these places.